AWARDS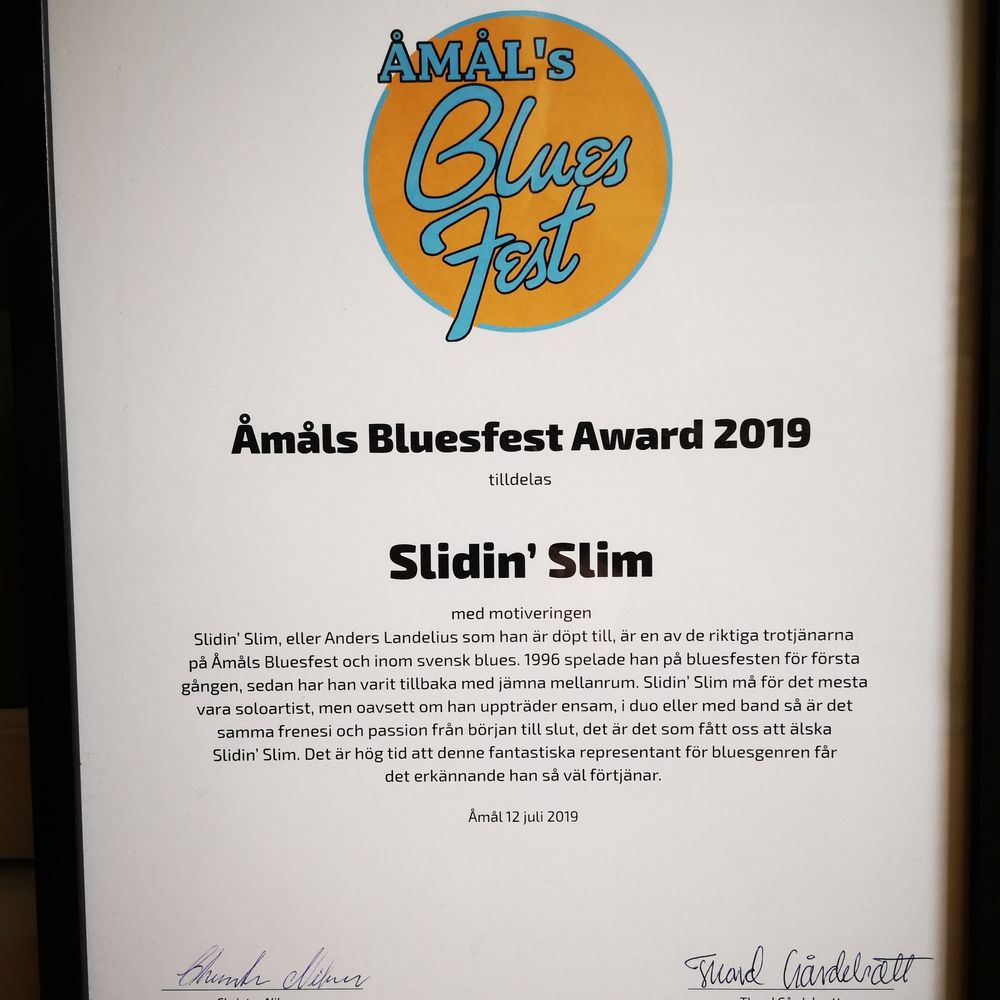 ÅMÅLS BLUESFEST AWARD 2019
When receiving this award Slidin' Slim joined an exclusive group of top artists who previously have received the award like Peps Persson, Sven Zetterberg, Mr Bo and Louise Hoffsten.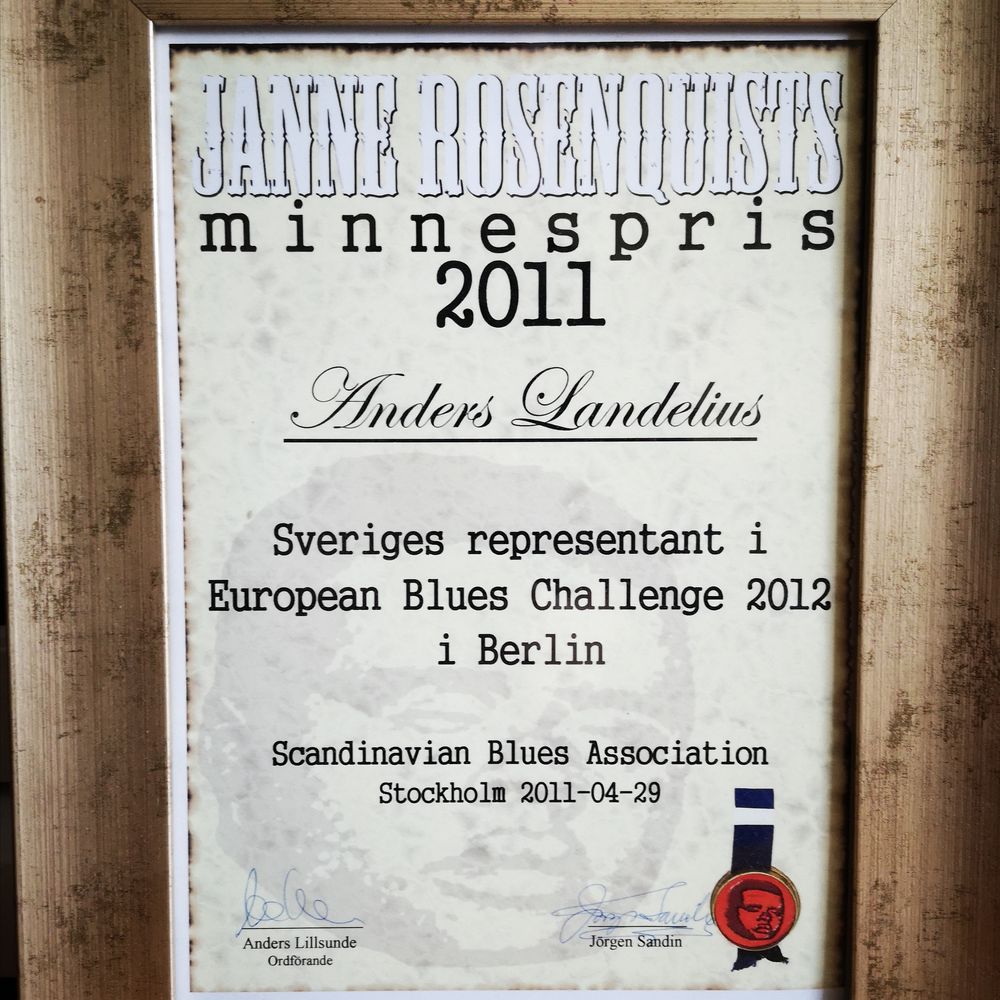 JANNE ROSENQUISTS MINNESPRIS 2011
The most prestigious award a Swedish Blues musician can receive. As a result of the award Slim represented Sweden in European Blues Challenge in Berlin in 2012.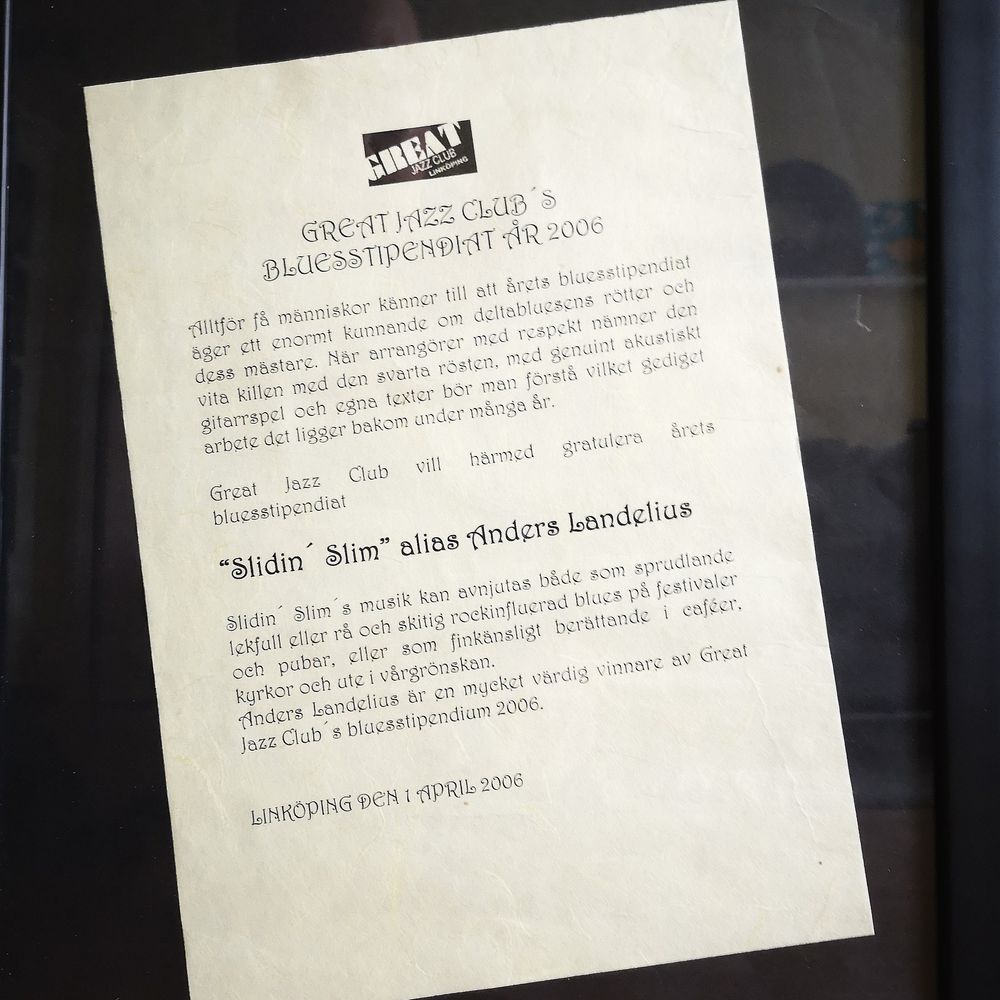 GREAT JAZZ CLUB'S BLUES AWARD 2006